So you have a great website, spent a lot of money and listed it with the top search engines. People are flocking to see what your company has to offer…Aren't they?
Southern Maryland Online is the most frequently visited Internet resource for Charles, Calvert and St. Mary's counties.
Each month we serve approximately 8 million pages of information about the Southern Maryland region to more than 200,000 unique visitors from all over the world - people who were specifically looking for information about the area.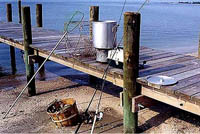 Our readers represent the ever changing population of southern Maryland – from the long-time residents to the constantly shifting military and DoD contractor population. Wouldn't you like to get your message in front of that audience?
By becoming a sponsor of Southern Maryland Online you'll not only have the benefit of advertising your business or service, you'll be supporting this valuable resource as well. Southern Maryland Online is a privately owned enterprise, funded fully by local business owners and affiliates.
If you are ready to order, or if you would like to speak with someone concerning our Sales packages, please call Dee Jay Gude at
1‑877‑538‑7663
or fill out this
online form
to request a call back.
We have a 100% No Pressure sales policy. So, please don't hesitate to contact us with questions.
What Our Advertisers Say:
Since advertising on SOMD.COM our business has increased by over 30%, maybe even higher. I have noticed such an increase in calls/appointments more so with somd.com than with the yellow pages.
—Michelle Lea
I placed a job opening on your site. The results have been phenomenal! Thank you so much.
—Jann Clark
The volume that I received as a result of advertising on SOMD was incredible. The house was rented in less than 3 weeks and there were about 15 inquiries. Thanks for the service.
—William Glass