Crime Solvers Cases in St. Mary's

St. Mary's County Crime Solvers is asking for your help with the listed cases. If you have a tip on a crime that has occurred in St. Mary's County, contact Crime Solvers. The Crime Solvers Hot Line is available 24 hours a day at 301-475-3333. You can also text "TIP239" plus your message to "CRIMES" (274637).
Become a Southern Maryland Online Sponsor

Advertise your business or service on the #1 community website for southern Maryland. By becoming a sponsor, you direct more attention to your business AND you benefit your community by supporting this project. We have internet advertising packages to suit any budget, starting at $400 per year. You will not find more cost-effective, local advertising anywhere!
Click Here To See Pricing
If You're Relocating To Southern Maryland...

...you are probably overwhelmed with the all the things that need to be done. Let us give you a hand! We can help you find a home, find a job, find a new place of worship, turn on your utilities, and so much more. If you have a question about the area, you can ask in our forums for expert advice from local residents.
Click For Relocation Information
Keep up on all the most recent happenings on Southern Maryland Online and in the local area. From community events to traffic snarls, nobody keeps you up to date like Southern Maryland Online, your resource for everything in Charles, Calvert and St. Mary's counties, serving the community since 1996!
Click To Visit Us On Facebook!
Visit Our Churches & Worship Section
If you're new in town and looking for a church, visit our Worship section. If your church isn't listed or requires an update, be sure to use the feedback form to let us know. You can also click on the Report Problem link next to the listing to let us know if something needs to be updated.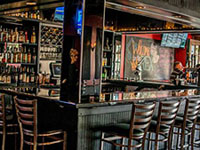 St. Mary's County has lots of great places to eat from seafood dives to sidewalk cafes to white table cloth establishments. Our local hang-outs are authentically local and our waterfront eateries offer some amazing views. Click to see a sampling!