The Latest Local News Headlines
What's Fun, What's Featured in St. Mary's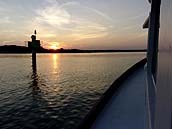 End Your Summer Right with a Sunset Cruise on the Chesapeake Bay
Join Captain Phil for the final sunset cruises of the season on the Chesapeake Bay on Saturday, September 3, 2016. This unforgettable cruise is a great choice for small groups or friends, family or co-workers. Sit back, relax, and enjoy the salty breeze and a little cheer (BYOB) on a 2-hour cruise as the sunset fades over the waters of the Chesapeake. LEARN MORE.
Where are the Fish Biting in the waters around St. Mary's?
Learn the latest on where the fishing is good with our weekly Fishing Report blog, written by Ken Lamb of The Tackle Box. With Trophy Rockfish Season underway, you won't want to miss out on that big catch! Be sure to follow the blog weekly. You can even sign up to get and email alert when the latest post goes live. LEARN MORE.
Fun Things To Do In Southern Maryland


The Celtic Society of Southern Maryland presents "Calan"
Celtic music from Wales
Friday, September 16 @ 8PM
Calvert Marine Museum
The Celtic Society of Southern Maryland, in partnership with the Calvert Marine Museum spice up the Autumn Celtic Music Concert by showcasing Celtic music from Wales with an up and coming talented group called "Calan." Fiddles, guitar, accordion, bagpipes and step dancing explode into life as Calan perform songs and tunes from their new album "Dinas". This performance will be held at the Calvert Marine Museum's Harms Gallery. Concert begins at 8pm with doors opening at 7pm for pre-concert beer and wine sales. Tickets can be purchased in advance on line (some discounts apply) at https://cssm.ticketleap.com.
Cash For Clunkers at Waldorf Ford EXTENDED


Due to popular demand, Waldorf Ford Used Car-Truck Center will be holding their $3,500 Cash for Clunkers Sales Event THROUGH WEDNESDAY! We will give you $3,500 for your trade-in, no matter its condition. We will be marking down every preowned vehicle on the lot, making this a GREAT time to replace your vehicle—you may not even need additional money down to make the switch.
Monday (8/29) 9:00 am – 9:00 pm
Tuesday (8/30) 9:00 am – 9:00 pm
Wednesday (8/31) 9:00 am – 9:00 pm
We will have banks on hand to review all credit applications. Even if you don't have a vehicle to trade-in, you can still take advantage of the low down payments and easy terms during this sale.
Donate Your Vehicle to a Local Charity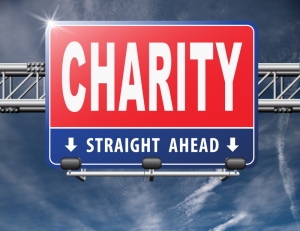 If you have an old vehicle sitting in the garage that's no longer needed, you may want to consider donating it to a local charity. It saves you the hassle of trying to sell it yourself, you get to help out a local charity and you get a nice tax deduction to boot. Most charities will arrange to have it towed at no cost to you. Of course, you'll need to have a clear title so you can sign it over. The vehicles are typically sold at an auto auction and the proceeds, less the auction and towing fees, go to the charity. Please contact the charity for specific details about their donation program. Click for information.
Traffic Cams for Southern Maryland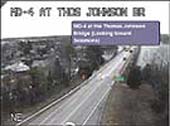 What's the holdup??
Check out our all new live traffic camera feeds and see activity and current road conditions for locations all throughout southern Maryland, including the Harry Nice bridge for you Dahlgren folks.