The Latest Local News Headlines
What's Fun, What's Featured in St. Mary's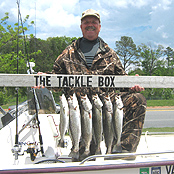 The Fishing Report with Ken Lamb
Each week during fishing season, read "The Fishing Report" with Ken Lamb and find out where the fish are biting around St. Mary's County. Sign up to receive a notification each time the report goes live, so you never miss one! LEARN MORE
Opioid use and abuse is dangerous. St. Mary's County Government has partnered with other county and community organizations to raise awareness of this community crisis. Click here for more information on how you can get help.
Celtic Society of Southern Maryland presents "Barrule"


Saturday, October 21 at 7:00pm
Calvert Marine Museum
The Celtic Society of Southern Maryland, in partnership with the Calvert Marine Museum, is extremely pleased to present the Manx Celtic trio, "Barrule" for the Autumn Celtic Music Concert, Saturday, October 21 at 7:00pm. The unique sound of traditional Manx music is the Celtic World's best kept secret. This is set to change with the introduction of Barrule, the award winning#trio hellbent on taking the Isle of Man's music to a much wider audience. … go here for more information about Barrule. For more information about the Celtic Society, visit their website.
Visit our Community Calendar and find out what's happening this week!
The Most Effective Classified Ad Service in Southern Maryland


Buy! Sell! Find a new career! Our newly upgraded classifieds are easy to use and fun to browse. We feature the most popular classified ad service in southern Maryland, with over 60,000 active users. Having a yard sale? Need child care? Looking for a new home or career? The Southern Maryland Online classifieds have you covered! Business owners and commercial advertisers: Put your service in front of the largest online audience in the area for way less than you'd spend in the newspaper, and reaching far more potential customers than any other online venue.
Click here!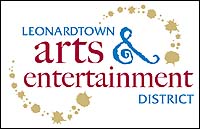 Leonardtown has been described in many ways; small town charm, quaint, tranquil with historic roots. One of the best surprises is the hidden upscale draws. More than once described as a cross between Mayberry and Annapolis! With over 300 years of history there are plenty of historical sites to visit. But there is plenty more to do from outdoor life to shopping and dining. The downtown square, one of the few remaining intact in Maryland today, is a beautiful gathering place for residents and visitors. Whether it is for one of the numerous public events held annually there or just a quiet stroll along the brick paved sidewalks.