Become a Southern Maryland Online Sponsor

Advertise your business or service on the #1 community information website for southern Maryland. By becoming a sponsor, you direct more attention to your business AND you benefit your community by supporting this project. We have internet advertising packages to suit any budget, starting at $400 per year. You will not find more cost-effective, local advertising anywhere!
Click Here To See Pricing
Come Hang Out With Us In The Forums!

Speak your mind on whatever topic you're interested in - we guarantee someone else is interested as well! Vent your spleen about politics, share a recipe, ask a question about the community, promote your non-profit event, gripe, celebrate, and everything in between - there's a topic for everyone!

Come play with us! You know you want to.....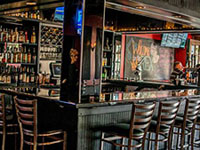 St. Mary's County has lots of great places to eat from seafood dives to sidewalk cafes to white table cloth establishments. Our local hang-outs are authentically local and our waterfront eateries offer some amazing views. Click to see a sampling!

Discover amazing adventures and unspoiled beauty in Southern Maryland's Calvert County. With abundant waterways and natural parks, unique shops and museums, excellent restaurants and a calendar filled with interesting events and activities, Calvert County is truly the "Charm of the Chesapeake."
Visit Our Churches & Worship Section
If you're new in town and looking for a church, visit our Worship section. If your church isn't listed or requires an update, be sure to use the feedback form to let us know. You can also click on the Report Problem link next to the listing to let us know if something needs to be updated.
Leave Your Condolences in the Obituaries

By popular demand, each obituary listing now includes a comment feature for condolences and memories of the deceased to help memorialize those who've left us and console their loved ones.
Click Here For Obituaries