The Latest Local News Headlines
Connect With Us On Social Media

St. Mary's County Museum Division Spotlight


Enjoy fun family events this summer at St. Clement's Island Museum & Piney Point Lighthouse Museum & Historic Park.
Children's Day at St. Clement's Island Museum (Saturday, August 18): Join the museum for lots of FREE family-friendly activities, games and more during this popular event along the Potomac. CLICK HERE FOR INFO
For more information, visit St. Clement's Island Museum or Piney Point Lighthouse Museum on Facebook.
The Most Effective Classified Ad Service in Southern Maryland


Buy! Sell! Find a new career! Our self-service classifieds are easy to use and fun to browse. We feature the most popular classified ad service in southern Maryland! Having a yard sale? Need child care? Looking for a new home or career? The Southern Maryland Online classifieds have you covered! Business owners and commercial advertisers: Put your service in front of the largest online audience in the area for way less than you'd spend in the newspaper, and reaching far more potential customers than any other online venue.
Click here!
5 Simple Steps For a Better Home Appraisal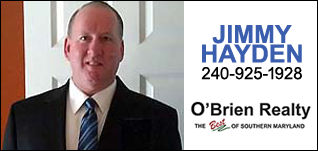 Brought to you by Jimmy Hayden, O'Brien Realty
If you're looking to refinance your home or possibly sell, you'll need a killer appraisal. A bank will not refinance a home for more than it is worth, and a potential buyer will not pay more than the recognized value of the home. Here are 5 simple steps for a better home appraisal: Read more...
Follow Vrai and Monello's Excellent Adventure!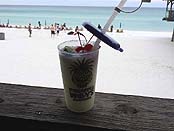 This week, Vrai and Monello are in the Poconos!
Resolve to travel more! Nobody ever regretted time spent exploring this beautiful country and creating wonderful memories. For tips and inspiration, follow Vrai and Monello's Excellent Adventure on Southern Maryland Online. As full-time travelers, they give detailed information on the places they've visited, the local delicacies they've eaten, and the best bars to catch the sunset. Whether you're traveling on the cheap or blowing the kids' inheritance, they can give you great tips for out-of-the-box lodging and what it's really like to zipline in the Smokey Mountains or drive through the Badlands.