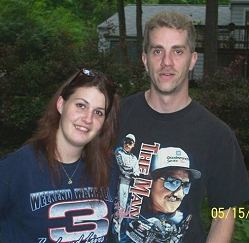 Evie Rogers of Suitland, Md and Jack Miller of Waldorf, Md were married on Wednesday, July 13, 2005 in the Calvert County Courthouse, (Civil Ceremony), Prince Frederick, MD. The bride is the daughter of Gina Rogers & Lyman & Theresa Rogers. The groom is the son of Mildred & George Miller.
The newlyweds spent their honeymoon in an Undisclosed Location.
Jack and Evie have been together since May of 1997, through the last 8 years, they have been together with 3 wonderful children that they have raised together! They will unite as ONE as they always have been with the children by their sides! They will be with their families on the day of their wedding and the following weekend will have a blowout reception party at their home in Lusby, MD!