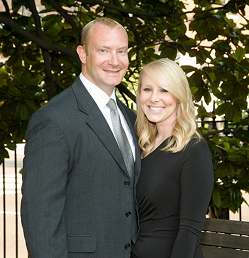 Sarah Elizabeth Woodburn of McLean, Va and Andrew Jeremy Burke of McLean, Va were married on Saturday, May 16, 2015 in Riverside on the Potomac in Leesburg, Va. The bride is the daughter of Mr. & Mrs. John Woodburn of Mechanicsville, MD. The groom is the son of Mr. & Mrs. Mark Burke of Indianapolis, IN.
The bride is a graduate of James Madison University with a dual bachelors degree in English and in Media Arts and Design. Miss Woodburn is currently employed as a Program Manager with NetApp in Vienna, Virginia.
The groom is a graduate of Indiana University with a bachelors degree in Exercise Science. Mr. Burke is currently employed as a Business Development Executive with Iron Mountain in Reston, VA.