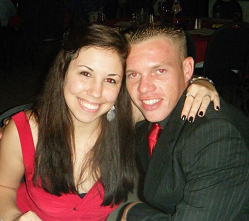 Tara Marie Cook of Mechanicsville, MD and John Steven Murphy of Mechanicsville, MD were married on Saturday, March 08, 2014 in Mechanicsville, MD at Wicomico Shores. The bride is the daughter of Marshall Cook & Brenda Cavey. The groom is the son of Kevin & Debbie Brady.
The newlyweds spent their honeymoon in the romantic Caribbean seas.
Saturday, March 8th, marks eight years as a perfect couple and the start of a very happy marriage!