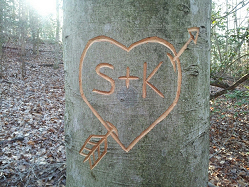 Katherine Marie Asher of Mechanicsville, MD and Steven Thomas Terrell of Mechanicsville, MD were married on Saturday, May 03, 2014 in Leonardtown, MD. The bride is the daughter of Gary & Deborah Asher. The groom is the son of Raymond & Cheryl Terrell.
The newlyweds spent their honeymoon in the Caribbean, far, far away.
The happy couple is very excited to share their happily ever after with close family and friends!