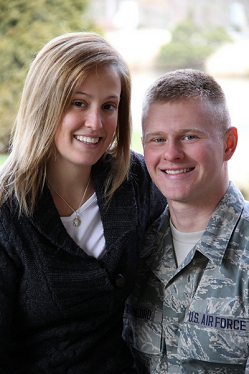 Megan Dyer of Waldorf and Andrew Barncord of Swan Point were married on Friday, February 15, 2013 in Bilioxi, Mississippi.
The newlyweds spent their honeymoon in the Caribbean.
The bride is the daughter of Barbara Dyer of Waldorf, Michael & Kim Dyer of New York. The groom is the son of Suzanne Barncord & the late Arthur Scott Barncord.
The couple will be having a civil Ceremony on the beach in Bilioxi, MS on Fri Feb. 15, 2013 officiated by Judge Strong. A Ceremony/Reception will be held in Maryland for Friends and Family on Saturday September 21, 2013 at The Melwood Training Center in Nanjemoy, MD. The Groom is an Airman 1st class in the US Air Force and The Bride is studying Communication at the College of Southern MD.