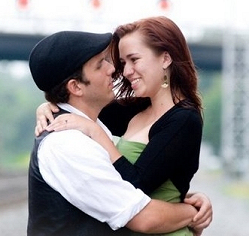 Caitlin Elizabeth Rose of Hollywood, MD and Joshua Duncan McKelvey of Chapel Hill, NC were married on Saturday, March 05, 2011 in the Greensboro College Chapel in North Carolina. The bride is the daughter of Bill and Karen Rose. The groom is the son of John and Laura McKelvey.
The newlyweds spent their honeymoon in Europe.
Caitlin graduated from Leonardtown High School in 2006 and Greensboro College in 2010 with degrees in Psychology and French. Joshua is a 2008 graduate of Greensboro College and is a music teacher and professional musician.