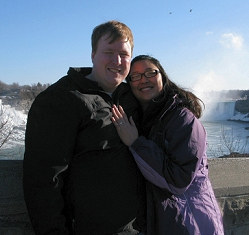 Hanna Chung of Parkville and Jonathan Adams of Rockville were married on Sunday, March 07, 2010 in Baltimore, MD at Martins West. The bride is the daughter of Sockun and Euisup Chung. The groom is the son of Christine and James Adams.
The newlyweds spent their honeymoon in the Bahamas cruise.
They met on January 13, 2008 and became engaged on March 20, 2009.