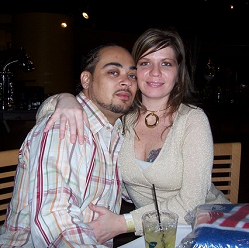 Brooke Wilkinson of Brandywine, Maryland and Keith Gross of Hughesville, Maryland were married on Saturday, September 13, 2008 in Brandywine Fire Department. The bride is the daughter of Larry & Marsha. The groom is the son of Janice & James.
The newlyweds spent their honeymoon in the Islands.
After 9 years of being a couple, we are finally getting married. We are excited to share our special day with family and friends.