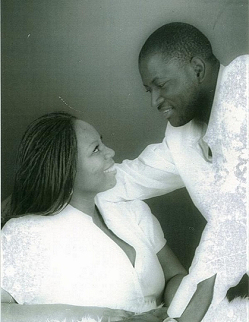 Cheryl Campbell of Lexington Park, Maryland and Simon Sissoko of Bamako, Mali were married on Saturday, May 31, 2008 in Dameron, MD at St. James Hall. The bride is the daughter of Mervin S. White Sr. & Diane E. White. The groom is the son of Honore N. Sissoko & Pauline Sea.
The newlyweds spent their honeymoon in Paris, France.
The groom is currently pursuing his Masters Degree in Politics & Government. The bride is employed as a Property Manager of Woodstock Mutual Homes,Inc., a multifamily housing property in Philadelphia,PA. The couple will continue to reside in Philadelphia.