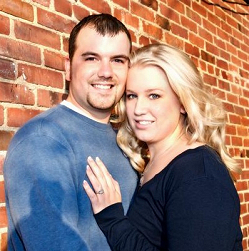 Jessica Hutchinson of Clements, Maryland and Andrew Pickens of Mechanicsville, Maryland were married on Saturday, May 31, 2008 in Anchor Baptist Church. The bride is the daughter of Danny and Tammy Hutchinson. The groom is the son of Greg and Kathy Pickens.
The newlyweds spent their honeymoon in Jamaica.
The bride is a 2005 graduate of Chopticon High School and 2008 graduate of College of Southern Maryland. She is employed with Askey, Askey & Associates in La Plata, Md. The groom is a 2001 graduate of La Plata High School and is employed at ADJ Sheet Metal in White Plains, Md. The couple will reside in King George, VA.