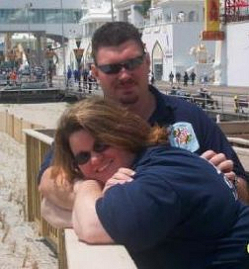 Heather Jacobs of Mechanicsville and Robert Bowles Jr of Coltons Point were married on Saturday, March 17, 2007 in Mechanicsville. The bride is the daughter of Susan and Al Cook. The groom is the son of Robert and Shirley Bowles.
The newlyweds spent their honeymoon in Florida.
The couple has created a
wedding website
where there are additional details.