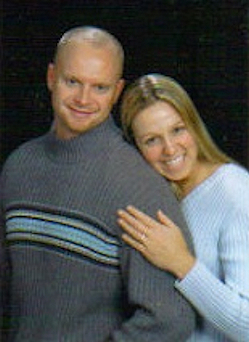 Jessica Guy of Leonardtown, MD and Lee Bowles of Loveville, MD were married on Saturday, November 04, 2006 in St. Josephs Catholic Church, Morganza, MD. The bride is the daughter of Robert and Shirley Guy. The groom is the son of Kevin & Mary Buckler and Joey & Mary Jane Bowles.
The newlyweds spent their honeymoon in Florida.
More information on our wedding is available
here
.