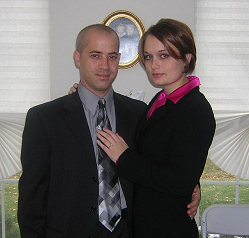 Dana Girsch of LaPlata, MD and Joseph Bartholomew of Telford, PA were married on Sunday, May 28, 2006 in Berlin, MD. The bride is the daughter of Kimberly Girsch. The groom is the son of Nick & Sandy Bartholomew.
The newlyweds spent their honeymoon in the Bahamas.
The couple will reside on the Eastern Shore.