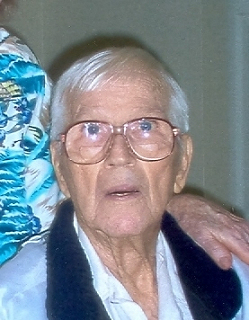 Joseph Francis Banashek, 89, a 45 year resident of Churchton, MD, died December 14, 2009 at his home. He was born December 7, 1920 in Warrior Run, PA to Frank and Victoria Palubienski Banashek.

He was a graduate of Warrior Run High School, class of 1940, the Casey Jones School of Aeronautics, Newark, NJ and the Republic P-47 School in Farmingdale, NY. He served as an airplane mechanic in the US Army Air Corps and US Air Force from 1940-1947 at Bolling Field, Washington, D.C., Richmond Air Base, Chanute, Truax and Langley Fields, and Kitzenburg Airbase in Germany, and was honorably discharged as a Sergeant.

He was employed as a building engineer in the construction field for Middle Atlantic Conference in Riverdale, MD from 1965 until his retirement in 1987. He married Avis Steele on August 5, 1950. He was a member of the Mayo American Legion Post 226. He enjoyed watching baseball, playing Scrabble, listening to music, driving through the United States, and walking.

He is survived by his wife Avis, sons Joseph F. Banashek of Adelanto, CA and Gene D. Bell of St. Louis, MO.

Also surviving are six grandchildren and two great-grandchildren.

Friends and family was received on Friday December 18 from 11:00 AM to 12:00 Noon at Rausch Funeral Home, P.A., 8325 Mt. Harmony Lane, Owings, MD, where a service and celebration of his life was held at Noon. Interment followed at Maryland Veterans Cemetery, Crownsville. Pallbearers were Blake Holland, Jr., Michael Dennis, Larry Atwood and Larry Sturman.

Expressions of sympathy in Joseph's name may be made to Hospice of the Chesapeake, 445 Defense Highway, Annapolis, MD 21401.

Arrangements provided by Rausch Funeral Home.