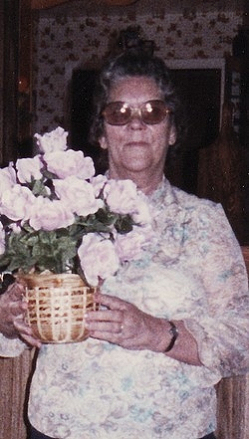 Mary Agnes Harding, 85, of Laurel Grove, MD died August 9, 2009 at St. Mary's Nursing Center. Born May 6, 1924 in Oraville, MD she was the daughter of the late James and Mary Dyree Quade.

She was the loving wife of the late Raymond Ernest Harding who preceded her in death in 1984.

She is survived by her children Mary Readmond of Hollywood, MD, Raymond C. Harding of Newburg, MD, Elizabeth Greenwell of Hollywood, MD, Johnny Harding of Mechanicsville, MD and James Harding, Sr. of Mechanicsville, MD as well as 19 grandchildren, 19 great-grandchildren and 1 great-great-grandchild.

She was preceded in death by her son Kenneth Harding, one sister and four brothers.

Mrs. Harding was a lifelong resident of St. Mary's County and was a homemaker.

The family will receive friends on Wednesday, August 12, 2009 from 5:00 – 8:00 PM in the Mattingley-Gardiner Funeral Home Chapel, where prayers will be said at 7:00 PM. A Funeral Service will be held on Thursday, August 13, 2009 at 10:00 AM in Mt. Zion United Methodist Church, Mechanicsville (Laurel Grove), MD with Rev. Ann Strickler officiating. Interment will follow in the church cemetery. Pallbearers will be John Readmond and Andy Harding.

Contributions may be made to the Mechanicsville Volunteer Rescue Squad, P.O. Box 15, Mechanicsville, MD 20659.

Arrangements provided by Mattingley-Gardiner Funeral Home.