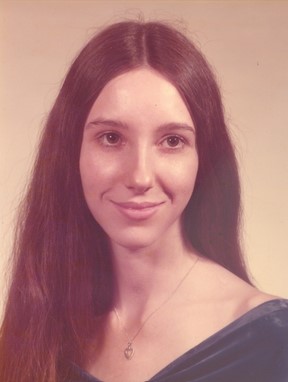 Pamela Adams (Janie) passed away on November 13, 2023 at Sagepoint Nursing Center after a long and courageous battle with Huntington's Disease.

She was born in La Plata, Maryland on July 27, 1959 to the late Richard Ryan and Mary Jackson Ryan

Janie is survived by her sons Gregory Adams (Rionne) of Waldorf and Ryan Adams (Leah) of Morgantown five grandchildren, her sisters Katherine Winstead and Judith Bowling and eight nieces and nephews.

Shortly after graduation Janie began working for Pepco in Morgantown and as a clerk for the U. S. Postal Service until her illness forced her to stop. Janie loved to have fun, spending time at the beach and attending local dances but most of all spending time with her two sons.

Mass will be celebrated by Rev. William Wadsworth on November 22, 2023 with visitation at 10 a.m. and service at 11 a.m at Holy Ghost Catholic Church, Newburg, Md. Interment to follow in the church cemetery.

Memorial contributions may be directed to Huntington's Disease Society of America, 505 Eight Avenue/suite 902, New York, NY 10018.