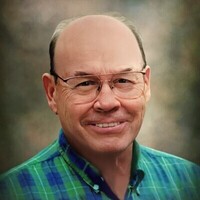 Leonard "Len" A. Ault, 89, of Mechanicsville, MD, passed away on September 8, 2023.

On October 28, 1933, Leonard was born to Chester and Grace Ault in Chicago Heights, IL. After Leonard graduated from Calvin Coolidge High School in 1951, he went on to graduate with a degree in physics in 1955 from Roanoke College.

He was called from inactive duty with the Air National Guard to active duty in October 1961 and was Honorably Discharged in August 1962. In his youth, he was proud of being a Boy Scout and attaining the title of Eagle Scout.

In 1977, he met his future wife, Maureen McCarthy-Ault at a New Year's Eve party in Silver Springs, MD, and were later married on July 22, 1978. Leonard had two children, M. Kathleen Ault Dellinger (Will) of Berryville, VA, and Karen Lloyd who predeceased her father.

Leonard retired from NASA in 1994 after 40 in the field. In his free time, he enjoyed spending time with his grandchildren, his volunteer work for St. Mary's County, singing, dancing, oil painting, sculpting, quilting, and watching sports.

Leonard was predeceased by his parents, his daughter Karen, and sisters, Joan Lachapelle and Mary Ring. He is survived by his beloved wife, daughter, three grandchildren, four great-grandchildren, two great-great-grandchildren, and many adopted grandchildren.

The family will receive friends from 6:00 pm to 7:00 pm with the memorial service beginning at 7:00 pm on Thursday September 14, 2023, at Brinsfield Funeral Home & Crematory, P.A., 30195 Three Notch Road, Charlotte Hall, MD 20622. Inurnment will be on October 2, 2023 at 1:45 pm at Cheltenham Veterans Cemetery, 11301 Crain Hwy, Cheltenham, MD 20623.

In lieu of flowers, please consider a donation to the American Heart Association.