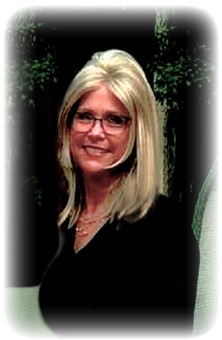 Christina Leigh Gruby, 51, of Leonardtown, MD passed away peacefully September 9, 2023 at her home with her loving family at her side.

She was born on September 12, 1971 at Walter Reed General Hospital, Washington D.C. to Dottie Ann Robinson of Woodbridge, VA and the late Lee Stuart Robinson.

In addition to her mother and beloved husband (Tom Gruby), Chrissie is also survived by her daughters: Brooke Gruby of Leonardtown, MD, Jena Carrington (Jesse) of Lusby, MD and Courtney Henry (James) of Philadelphia, TN; her sister, Kim Sovine (Steve) of Montross, VA; and her grandchildren: Thomas Henry, Lilly Henry, Camden Howe, and Wade Carrington. She is preceded in death by her father.

Chrissie was employed as a skilled Configuration Manager with KBR Wyle for many years. In 1995 she met the love of her life, whom she married on September 21, 2002 in Quantico, VA. She had an affinity for the water, loved to vacation at the beaches, with Aruba being her favorite destination. She also had a little fun gambling playing black jack at the casinos. She had quite the collection of matching shoes and purses to complete her outfits. She was a delicious cook and oriental cooking was her specialty. Thanksgiving was a favorite holiday because she loved hosting her family and having everyone there for the Big Game. She loved cheering on Tom Brady. She also enjoyed going to country music concerts with her favorite artist being Jason Aldean. Her greatest love was for her family, especially her daughters and grandchildren, who brought her great joy.

Family will receive visitation of friends on Saturday, September 16, 2023 from 10:00 a.m. to 12:00 p.m., at Our Lady's Catholic Church – Medley's Neck, 41410 Medleys Neck Road, Leonardtown, MD 20650. Followed immediately at 12:00 p.m. by a Catholic Funeral Mass, which will be celebrated by Reverend John Nguyen. The family invites you to a reception, to be held at the Gruby Residence – 42307 Bird Haven Way, Leonardtown, MD 20650, from 1:30 p.m. to 3:30 p.m. A Graveside service will be held on Monday, September 18, 2023 at 10:30 a.m. at Quantico National Cemetery.

Serving as pallbearers will be: Jesse Carrington, James Henry, Steve Sovine, Matthew Schrock, Pete Hart and Tony Graff.

Memorial contributions may be made to Our Lady's Catholic Church, 41348 Medleys Neck Road, Leonardtown, MD 20650.