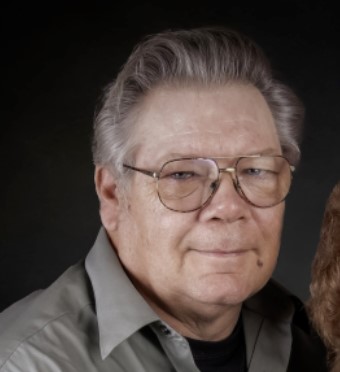 Daryl Aloysius Pilkerton Jr., 71, of Hollywood, MD passed away peacefully surrounded by his family on September 3, 2023 at his home. Born February 26, 1952 in Leonardtown, MD, he was the son of the late Mary Esther Quade Pilkerton and Daryl Aloysius Pilkerton Sr. Daryl was the loving husband of the late Barbara Jean Pilkerton whom he married in Holy Angels Catholic Church in Avenue, MD on September 25, 1971. He is survived by his daughter Carole Jean Lundregan (Tommy); grandchildren Thomas Joseph "TJ" Lundregan and Madison "Maddie" Marie Lundregan of Hollywood, MD. Daryl is also survived by his siblings Richard Wayne "Dickie" Pilkerton (Connie) of Callaway, MD and Debra Jean "Debbie" Fedders (Roy) of Dameron, MD. He was proceeded in death by his siblings Ann Darlene Cooper and Cecil Daniel "Donnie" Pilkerton.

Daryl courageously fought his battle against kidney disease for two years and most recently cancer. Despite spending much of that time in and out of the dialysis center and hospitals, he never lost his sense of humor. When the nurses would ask how he was doing his response would normally be "I am fit as a fiddle and can't play a tune".

Daryl was a lifelong resident of St. Mary's County. At a young age he worked on the family tobacco farm in Clements, MD. He left the tobacco fields and worked at Chevron and Sunoco filling stations as a mechanic, tow truck driver and gas station attendant. He also worked as a mechanic for the family business, Triangle Garage. Later he worked for McKay's Implement Company, Bill Cairns Pontiac, and ParGas Inc. He finally started his long career at the Architect of the Capitol in Washington, DC for 33 years as a pipe fitter until his retirement in 2008. After retirement he worked with his father-in-law as a mechanic. Daryl could always be found in his happy place which was his garage behind is home. He was always willing to lend a helping hand and add his creative touch to things. Daryl, fondly known as "Grandpa Daryl", doted on his two grandchildren, TJ and Maddie. He was well known to his "Hollywood Coffee Group" as always having the coffee hot and ready, and was proud to spend time over a cup of coffee sharing stories with many special friends.

The family will receive friends on Sunday, September 10, 2023 in the Mattingly-Gardiner Funeral Home, Leonardtown, MD from 5:00 pm to 8:00 pm where prayers will be recited at 7:00 pm. A Mass of Christian Burial will be celebrated on Monday, September 11, 2023 at 12:30 Pm in St. John Francis Regis Catholic Church with Rev. Raymond F. Schmidt officiating. Interment will follow in Charles Memorial Gardens in Leonardtown, MD. Pallbearers will be TJ Lundregan, Jonathan Howsare, Roy Fedders, Timmy Quade, Guy Clarke and Timmy Tippett. Honorary pallbearers are Maddie Lundregan and The Hollywood "Coffee" Group.

In Lieu of flowers memorial contributions can be made to the Leonardtown Volunteer Rescue Squad and Hospice of St. Mary's.