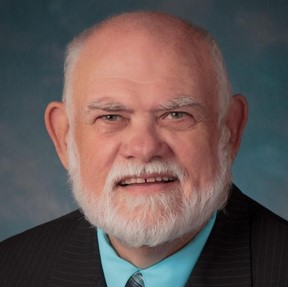 Herbert Herman Pontow, 80, of Lusby, Maryland went home to be with the Lord on May 8, 2023.

Herb was born in Bremen, Illinois on December 26, 1942. He was the son of Hedwig (Meyer) & Gerhard Pontow. On March 30, 1985, he married Thea L. Jeeninga in Kansas City, Missouri.

Herb is survived by his wife, Thea; his brother, Art Pontow of Illinois; his children, Danielle Sloan, grandchildren Jase Gentry and Thea Sloan; David (MaryEllen) Volz, grandchildren Kim Mashek and Brian Volz, Terry Volz of Bennington, VT; Christine Pontow, Keith Pontow, and Charity Pontow and three great-grandchildren. He is also survived by his brothers-in-laws Emil (Linda) Jeeninga , Tim (Virginia) Jeeninga as well as his sister-in-laws Sue (Ernie) Soderstrom, Beth Jenkins, and Debbie (Greg) Rolewski.

Herb was a dedicated member of The Gideons International and a long-time member of Calvert Grace Community Church. Herb loved fishing and hunting and he spent many early morning hours enjoying the quiet while he sat in his deer stand. Herb and Thea hosted several pig roasts while they lived in Kansas and continued the tradition after moving to Maryland. Herb loved spending the night tending to the smoker and having people get together and enjoy fellowship with one another. His biggest joy however, was the many time he and Thea went on cruise vacations. They enjoyed discovering new locations and enjoying their time together on those cruises.

Herb will truly be missed by his family and many friends. A celebration of life will be held at Calvert Grace Community Church, 9870 Old Solomons Island Road, Owings, MD 20736 on May 18th beginning at 11 AM. A repast of Christian Fellowship will follow immediately afterwards.