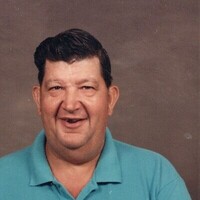 Glenn Eugene Keller, 84, of Avenue, MD passed away peacefully on Tuesday, March 7, 2023 at his home in Avenue, MD with his loving wife at his side.

He was born on February 15, 1939 in Pennsylvania to the late George Keller and Catherine I. Reisinger Keller.

Glenn was employed by the Naval Surface Warfare Center in Indian Head, MD as a driver for over 25 years until his retirement. While in retirement for the past 20 years he would still drive his tow truck in his spare time when needed. He married his lovely wife Margaret Marie Keller on September 9, 1974 in Baltimore City, MD and they have been married over 48 wonderful years. He was a devoted and caring husband, and loved to serve his wife and make her happy. The couple had no kids of their own but they loved to foster children. He enjoyed taking trips to Pennsylvania to see his mom. He enjoyed working on his old cars and tinkering with his old orange tow truck. He loved to be outside on his tractor cutting grass. He liked to play the guitar every now and then. He loved to play around with his dog, Shorty.

Glenn is survived by his loving wife, Margaret and many nieces and nephews. In addition to his parents, he is also preceded in death by his six siblings Rhoda Thorn, Lillian Marlow, Ann Keller, Dale Keller, Lester Keller and George E. Keller.

Pallbearers will be Shawn Marlow, Brandon Marlow, John Morgan, J.L. Hill, Timmy Hill and Jerry Hill.

Memorial contributions can be sent to Seventh District Volunteer Rescue Squad, P.O. Box 7, Avenue, MD 20609.

All services will be private, invite only.