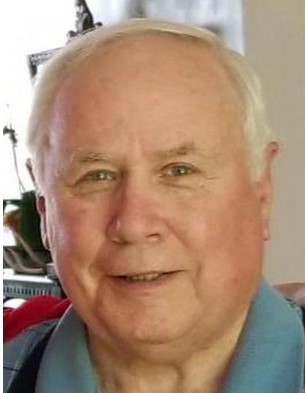 Layson Hancock, 83, of BelAlton, MD passed away on Sunday March 5, 2023 in Silver Spring, MD.

Layson was born on October 12, 1939 in Grayton, MD to the late Matthew and Lily Hancock, graduated from LaPlata High School in 1957 and was a lifelong resident of Charles County. He was predeceased by his son, Mark Hancock, and daughter, baby Girl Hancock.

Layson is survived by his loving wife of 60 years, Patricia Braun Hancock; children, Alison Bode (David), Patrick Hancock (Jill) and Michael Hancock (Beth); siblings, Leonard Hancock, Douglass Hancock, W.K. Hancock and Melda Ryce. He is also survived by 23 grandchildren and 8 great-grandchildren.

Layson was a loving, supportive, and involved father and grandfather. He enjoyed being outdoors, especially hunting, fishing, and farming. He had a passion for woodworking, and left many creations for his family to use and enjoy. The family is fondly reminded (every hour) of his love for clocks. He loved to travel, especially via RV, taking it slow and "seeing more at 35 miles an hour".

He and Patricia joined the First Baptist Church of LaPlata in 1965. Layson loved the Lord, and took great joy in serving his church family as Deacon, Trustee, Treasurer and Teacher.

The family will receive friends on Monday, March 13th from 6 to 8 p.m. at the First Baptist Church of LaPlata (9070 Hawthorne Rd. LaPlata, MD 20646. His funeral service will be held on Tuesday, March 14th at 9 a.m. Interment to follow at the Trinity Memorial Gardens (3221 Mattawoman Beantown Rd. Waldorf, MD 20601).

In lieu of flowers donations may be made to the First Baptist Church of LaPlata (9070 Hawthorne Rd. LaPlata, MD 20646).