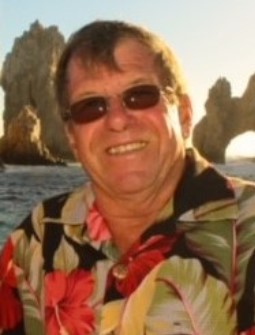 Timothy Seth "Tim/Timmy" Crout, 73, of Lusby, Md. passed away on September 10, 2022 at his residence.

Born November 27, 1948 in Honolulu, HI, he was the son of the late B. Edgar Woodburn and Isabelle Lee (Dowell) Woodburn.

Tim graduated from Calvert Senior High School in 1967 and attended St. Mary's College. On March 25, 1970 he entered the U.S. Army and served for three years. During his enlistment, he served in Vietnam. Tim was a retired meat cutter.

Tim was a soft-spoken, gentle soul who was generous with his time and a great host for gatherings and visits. He was dedicated to his daughter, family, friends, and Calypso, his dog. Tim was always willing to lend a hand to family and friends and exhibited unbound patience and persistence. Being a lifelong resident of Calvert County, he loved exploring local history and family heritages. Tim was an outdoors person; some of his favorite past times were boating, walking Calypso on the beach, and combing for sharks' teeth. At home, he was an avid gardener (his tomatoes were the best!), and his manicured lawn was something to behold. Motorcycles were another passion of Tim's. He got a thrill from being in the open air on his bike and exploring country back roads; his motto, "Ride like you stole it," says it all. Tim is loved beyond words and will be missed beyond measure.

Tim is survived by his daughter, Kebora L. Crout of Fenwick Island, DE; his siblings, Lon O. Crout (partner Robin Graver), and Leta G. Woodburn (husband Richard Darr); niece, Meghan Crout; nephews, Benjamin Crout (Kristy), Taylor Woodburn-Camp (Rosalia), Preston Woodburn-Camp (Melissa); and many adoring great-nephews and great-nieces.

Family will receive friends on Thursday, October 6, 2022 from 11:00 a.m. until 12:00 p.m. with a Memorial Service conducted by Reverend Ruth Dixon following at 12:00 p.m. at Rausch Funeral Home, 20 American Lane, Lusby, Md. 20657. Interment will be private.

If inclined, a donation to one of Tim's favorite charities may be made to the American Cancer Society - Maryland Chapter, P.O. Box 6704, Hagerstown, Md. 21741or Tunnel to Towers Foundation, 2361 Hylan Boulevard, Staten Island, NY 10306 (t2t.org).

Condolences to the family may be made at www.rauschfuneralhomes.com.