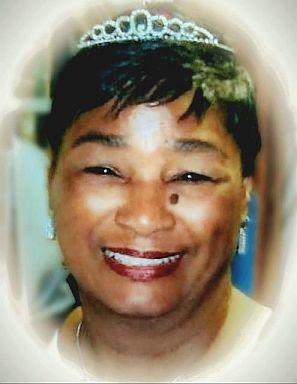 Aletha Pandora Barnes, 70, transitioned from this life into eternal rest on July 31, 2022. She was born on February 11, 1952, to Rita Elizabeth Dickerson-Frederick and George Purnell Frederick, Sr. Aletha was born and raised in Abell, Maryland, and educated in St. Mary's County Public Schools. After graduation, she worked and retired from St. Mary's County Public Schools, where she dedicated over 35-years of working in the schools and as a contracted bus owner/driver.

Aletha and her son, Maurice Frederick, met Joseph Barnes of Ridge, Maryland in 1970 and united in marriage 6-months after meeting and from that union, two children were born: Bryant and Ciana Barnes.

Aletha was close to her mother and knew how to keep a home and children in order. She loved spending time with her family, cooking and family cookouts. She enjoyed laughing, dancing, watching Hallmark, The Game Show Network and especially Steve Harvey on Family Feud. Aletha was also an avid Hummingbird admirer. She had many hummingbird feeders and would sit and watch her hummingbirds buzz and feed during the day.

Aletha leaves to cherish in her loving memory her husband, Joseph Barnes; her children, Maurice (Cheryl), Bryant (Amy), and Ciana (Eric); seven brothers, John Henry (Kathy), Douglas (Vickie), Dennis (Kim), Elvis (Joyce), Mark (Dana), Garnell, and Shane; four sisters, Barbara Anne, Doretha (Donald), LaGretta, and Rosalind (Donald); one brother-in-law, Phillip; one sister-in-law, Dorothy; nine grandchildren, Alaina, Brianna, Deondre, Dorien, Jaquan, Jarren, Jayden, Jordan, and Myah; two great-grandchildren, Jaylie and Sage; two special friends, Wilma Estep and Delores Somerville, as well as a host of family and friends

In addition to her parents, Aletha was preceded in death by her brothers, Sean and Purnell Frederick, Jr.; sister, LaRuby Frederick-Armstrong, and brother-in-law, Wallace Thomas.

Family and friends will unite on Friday, August 12, 2022 for visitation at 10 am until Mass of Christian Burial at 11 am at Holy Angels Catholic Church, 21340 Colton Point Rd, Avenue, MD 20609. Interment to follow at Sacred Heart Church cemetery, Bushwood, MD. 20618.