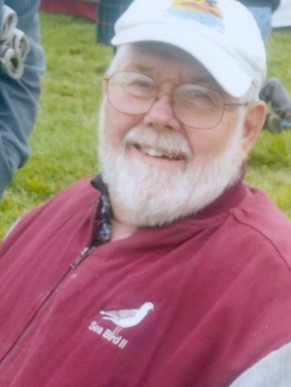 David Guy Butler (Dave), 78 of LaPlata, MD passed away on Saturday June 18, 2022 at his home surrounded by his loved ones.

Dave was born on July 13, 1943 in Minneapolis, MN to the late Lawrence and Evelyn Butler.

He is survived by his wife, Doris Ann Butler; daughter, Diana (Tooter) Bragunier (Dan); sons, Daniel Butler and David Butler (Karen); grandchildren, Monica Butler, Patrick Butler, Devon Bragunier, Mackenzie Ralsch, Dolan Bragunier and Dessa Butler.

Dave served his country for 26 years in the United States Navy and retired as a Master Chief Petty Officer in 1988. He was a decorated Vietnam Veteran completing a tour of duty in 1969. His interests and spirit of adventure led him to multiple specialties and places. He began as a Navy Seabee and was initiated into the very first Underwater Construction Team. He became a Master Diver, EOD instructor and specialist, and attended jump school. During his service he traveled extensively in the line of duty including to the Azores, Antarctica, Iceland, Portugal, Scotland, Israel and Afghanistan. He served aboard the USS Forrestal in 1976 and participated in a 2-year leadership exchange with the New Zealand Navy from 1978-1980, passing on his extensive knowledge.

Dave's spirit of adventure led him and his family to many interesting and exciting activities and places. He was an avid fisherman, gardener, boater, beekeeper, hunter, traveler, story teller and all-around fix-it guy. He loved sharing his adventures with his family and friends and regaling all with his unique recounting of them. He was at home anywhere he went from the grocery or hardware store to another country, always making friends along the way. He was a true idea guy and constantly kept an eye out for items that he could repair or repurpose into something useful. He will be missed by all who wandered into his path.

David's Funeral Service will be held on Thursday July 14, 2022 at 2:30pm at the Maryland Veterans Cemetery (11301 Crain Hwy Cheltenham, MD 20623)

In lieu of flowers and in memory of Dave the family requests planting trees either through the online condolences or the many other venues found online (https://www.alivingtribute.org/, https://shop.arborday.org/commemorative, etc.) Dave was partial to the Arbor Day Foundation and planted seedlings from them every year.