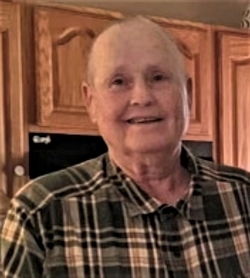 Charles Wesley Hall," Wes", 76, of Prince Frederick, Maryland passed away July 8, 2022 in Georgetown University Hospital. Wes was born March 11, 1946 in Prince Frederick, Maryland to the late Joseph Dorman and Sara Hutchins Hall.

Wes has been a hunter since he was 10 years old. He and his family were life long tobacco farmers. After graduation from high school, Wes went to college to become a Master Barber. He was called home in the 80's to take care of his mother who had been diagnosed with cancer until she passed away in 1988. After her death, Wes went to work for the Calvert County Government in the Water and Sewer Division, where he received the employee of the month and the employee of the year until his retirement.

Wes was an avid animal lover. In his retirement he spent his time taking care of his goats, Maine Coon cats and up until May 5, his best 4-legged buddy, Rambo, a yellow Lab. Wes was well known and loved by many friends in Calvert County.

Wes is survived by his wife, Cheryl Lee Hall, father of Michael Wm. Herrity, Jr. and his wife Theresa, and Leslie Joanne Clark and her husband Lee. Grandfather of;
Michael W. Herrity, III, Christian Lee Clark, Jordan Leanne Clark, Logan Charles Herrity, Jeremy Brown, and Britni O'Donald and her husband Alan. He is also survived his Great Grandchildren; Peyton and Riley Herrity, Oliver Clark, Emma and Ames O'Donald, and his brother Robert Hall. Wes was loved and will be greatly missed by all of his nieces and nephews.

A Memorial service will be held on a date to be decided in August.