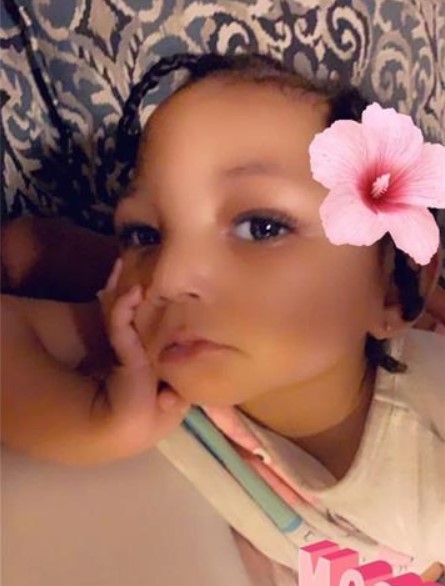 Our precious little princess, MaKenzie Janae Hurd, beloved baby girl of Felicia Queen and Stefan Hurd, gained her wings on Saturday June 25, 2022.

MaKenzie brings joy and happiness to everyone she touched. MaKenzie was known for her fashionable outfits and her diva ways. Aside from being a fashionista, MaKenzie loved music, car rides and cuddles. MaKenzie also loved to hum. She would just hum herself to sleep, but if you went to sleep before her, she would hum loud enough to wake you up. Although MaKenzie couldn't speak, she would definitely let it be known when she wasn't happy. MaKenzie had ways of showing her sassiness by always being camera ready, whether she had her hands on her hips, with her legs crossed, or holding her face.

In addition to her parents, she is survived by her sisters, Shanelle Hurd, Kalani Hurd, Averi Hurd, and Kinsley Hurd; brothers, Tyler Hurd, Travis Hurd, and Stefan Faniel; great grandparents, Agnes Queen and Elizabeth Forbes; grandparents, Sharon and John Queen, and LaQuita and Peter Hurd; Aunties Gwendolyn Harris, Shell Harris, Monique Hurd, Renée Hurd, and Latisha Queen; Uncles, Anthony Harris and Sven Hurd.

Makenzie is predeceased by her great grandparents, Louis Forbes, George Queen, Rose and Charles Hurd, Vivian and Jake Harris.

Family and friends will unite on Saturday, July 9, 2022 for visitation at 09:30 a.m until Mass of Christian Burial at 11:00 a.m. at St. Aloysius Catholic Church, 22800 Washington St, Leonardtown MD, 20650. Interment to follow at Queen of Peace cemetery, 38833 Chaptico Rd., Mechanicsville, MD, 20659.