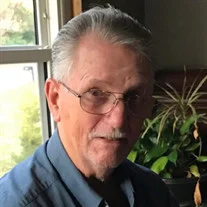 Paul Henry Flagg, Jr. "Nick"

December 27, 1937 – June 22, 2022, 84 years old

Nick passed away the morning of June 22nd, at the Charles Regional Medical Center of La Plata.

Nick is preceded in death by his father Paul Henry Flagg, Sr., mother Nora, sister Marjorie Green, his wife Shirley, and two infant sons. He is survived by his brother Ernest (Mary); Brother-in-law Robert Green; sister-in-law Victoria Summers; his daughter, Lisa Elder; son, Mark; granddaughter Sierra; grandsons Timothy, Nathaniel, and Alexander. He also survived by several nieces & nephews and many dear unselfish friends, esp. John Todd & Russell Collins.

Nick grew up in Lanham Maryland. Growing up he enjoyed hunting, trapping, and cars. He began his construction career as a young teenager and quickly worked his way up with his initiative and drive. He married Shirley Summers on October 21st, 1960.
He then joined the US Army from 1962-64 and was stationed in Kansas and Germany. During his service he was awarded for good conduct and sharpshooter skills. Following his honorable discharge, he returned to work in construction where he became the superintendent on numerous builds over the years. He worked for the Davis Corp. for many years, as well as Murray Reagan.
Noteworthy local projects include the renovation of Mt. Hope/Nanjemoy Elementary, Daniel of St. Thomas Jenifer Elementary School, and what is now the Charles County Sheriffs Dept. District 3 Station.

Nick loved taking a walk from his house to watch/listen to nature. He had a lifetime love of wildlife and woodcraft and joined them into his hobby. He is well known for the decoys he carved and meticulously painted resulting in collector-level quality. He guided others interested in developing their carving skills and was well known for his art. His dauntless attitude led him to take on bigger projects like carousel animals that are striking in detail. He has won numerous awards through the years at the Charles County Fair.

He rooted for the Redskins and enjoyed NASCAR racing and supported Chevrolets in vehicle purchases, leading him to purchase his 1957 Chevrolet, which provided him much enjoyment in driving and sharing with other vintage car enthusiasts.

Nick could talk (or talk over) anybody and was well known for his ability to insult you and make you laugh at the same time. He helped many with general construction tasks and lent knowledge on efficient construction solutions. He was respected by many. You always knew Nick liked you if he gave you a pair of decoys or a pair of shore birds. That was his way of saying you were ok in his book.

Family & friends are invited to attend services at Raymond Funeral Service, 5635 Washington Avenue, La Plata, MD 20646 on Friday, July 1st from 4 p.m. - 7p.m.