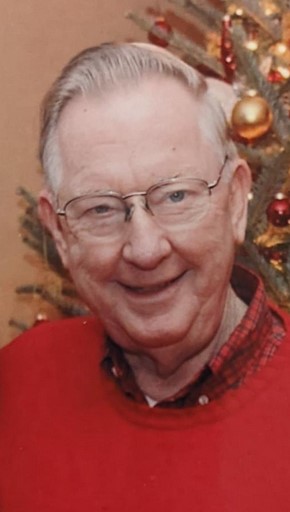 James Kenneth "Ken" Watson of Prince Frederick, MD, loving husband and father of three children, went home to our Lord on June 22, 2022 at the age of 89. Ken Watson is survived by his wife Nancy Anne, and two children, Cheryl Lynn Horrocks (children Rodney (RJ) and Kristy) and Scott Allan Watson (wife Shannon, children Brandon (wife Hannah), Logan and Keirsten). He is preceded in death by his parents, Mabel Florence Bowen and James Edward Watson, and his daughter Karen Ann Smith (children Danny and Aaron). Ken also has 14 great grandchildren: RJ (wife Lindsey, children Kaylea, Kolton), Kristy (husband Eric, children Zackary, Emily), Aaron (wife Lyndsey, children Brayden, Quinn, Camden), and Danny (wife Rachel, children Tanner, Logan, Nathan, Kylee, Parker, Cole, Jaxson)

Ken entered into service for his country with the United States Navy at the age of 17. Four years later he began a 39-year career with the National Security Agency. He earned 2 Meritorious Civilian Service Awards, and his assignments placed him in harm's way in both hot wars and cold, and in the war against drugs.

Ken had a passion for service for his community including the Calvert County Lions Club, the American Legion, the Shriners, and the Masons. He joined the Lions Club when he was 29 and served for over 60 years. During that time, he held every office, some multiple times, and served as the District Governor of District 22-C. He loved telling stories and talking politics. Did we mention that he loves telling stories?

Two viewings will be held at Rausch Funeral home in Owings, MD on Tuesday, June 28, 2022, at 2:00PM to 4:00PM and at 6:00PM to 8:00PM. A Lions Club service will be held at the conclusion of the 6:00PM service. The funeral service will be held at Huntingtown United Methodist Church in Huntingtown, MD on Wednesday, June 29 at 11:00. Interment will be immediately after the service on the grounds at the church. A celebration of his life and luncheon will occur after the interment service in the church multipurpose facility. I think we mentioned that he loves to tell his stories. Donations may be sent to the Calvert County Lions Club, P.O. Box 214, Prince Frederick, MD 20678.