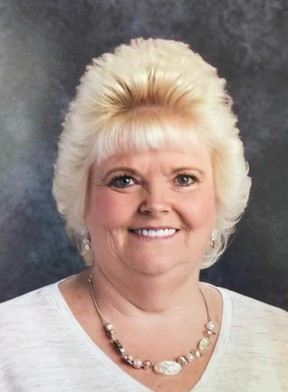 Catherine "Cathy" Bowen Carroll, 64, of Lusby, Maryland entered the kingdom of heaven surrounded by her family on June 11, 2022. She was born on May 20, 1958, in Prince Frederick, Maryland to Guy L. Bowen and Alma T. Bowen and was a lifelong Calvert County resident. She graduated from Calvert Senior High School and received an Associate's degree from Sojourner Douglass College. Cathy worked as an instructional assistant for the Calvert County Public Schools for 30 years, spending her entire career working with the children at the Patuxent Appeal Elementary Campus.

On May 1st, 1976, Cathy married the love of her life, James "Wayne" Carroll, and they had two children. She survived by her children Christie (Carroll) and Mark Thompson, and Jeffery and Alicia (Holtzman) Carroll. Her grandchildren Kristen and Matthew Thompson, and Alyssa, Ryan, and Landon Carroll. Her sisters and brothers, the late Dorothy Bowen of Prince Frederick, Teresa and Gill "Bunky" Denton of Prince Frederick, William "Larry" and Judy Bowen of Denver, NC, Sylvia and the late James "Jimmy" Wood of Prince Frederick, Anne and the late Francis Weems of Port Republic, and Sharon and John Godfrey of Broomes Island, her loving dog "Precious", as well as many cousins, nieces, and nephews.

Cathy enjoyed jewelry, gardening, making crafts, watching game shows and classic TV, but her favorite past-time was making memories with her family and spending time together during the holidays, especially Christmas.

A viewing will be held at the Rausch Funeral Home, 20 American Lane, Lusby, Maryland, on Wednesday, June 15, 2022, from 2pm-4pm and 6pm-8pm. On Thursday, June 16, 2022, at 10am a visitation will be held at Trinity United Methodist Church, 90 Church Street, Prince Frederick, Maryland with funeral services beginning at 11am. Interment will be held immediately thereafter at the Saint Paul United Methodist Church cemetery, 11000 H.G. Trueman Road, Lusby, Maryland. Pallbearers are Mark Thompson, Matthew Thompson, Brian Bowen, Tyler Bowen, James "Jimmy" Wood Jr. and, David Denton. Honorary Paulbearers are Ryan Carroll, Timothy Wood, and James "Brody" Bowen.

Arrangements by Rausch Funeral Home. If you wish to make a donation in lieu of flowers, donations can be made in Cathy's honor to the Alma Turner Bowen Memorial Scholarship Fund at Trinity United Methodist Church in Prince Frederick, Maryland.