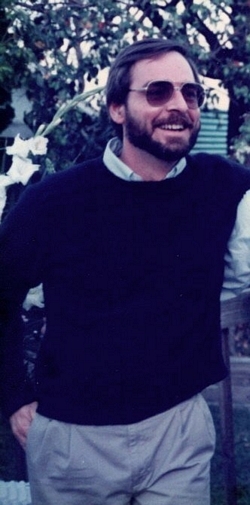 Marvin James Gatton, 69, of Lusby, Md. passed away on May 25, 2022 at his residence. Born December 12, 1952 in Washington, DC, he was the son of the late Frank S. Gatton and Margaret J. (Harris) Gatton.

Marvin graduated from Suitland High School in 1970 and attended Prince George's Community College. He moved to Calvert County from Camp Springs, Md. in 1990. Marvin was an Automotive Inventory Sales Manager throughout Maryland for over forty years, retiring January 1, 2022. He enjoyed fishing, woodworking, traveling and spending time with friends and family.

Marvin is survived by his daughters, Emily Gatton (Mark) of North Chesterfield, VA and Kate Gatton (Robbie) of Lusby, Md.; granddaughter, Remi Ann Lee; and sister, Janet Norton of White Plains, Md. He was preceded in death by his siblings, Michael Gene Gatton, John Philip "JP" Gatton, Chris "Egg" Gatton and Frank "Pronk" Gatton.

Family will receive friends on Saturday, June 11, 2022 from 2:00 p.m. until 3:00 p.m. at Rausch Funeral Home, 20 American Lane, Lusby, Md. A Memorial Service will follow at 3:00 p.m. in the funeral home chapel with Father Ray Schmidt officiating.

In lieu of flowers, memorial contributions may be made to the Linda Kelly Animal Shelter, 5055 Hallowing Point Road, Prince Frederick, Md. 20678.