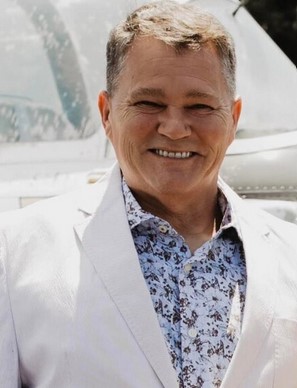 Preston H. St Clair, Jr. 56 of Charlotte Hall, MD passed away on Tuesday, May 24, 2022 in LaPlata, MD.
Preston was born on October 12, 1965 in LaPlata, MD to the late Preston and Thelma St. Clair. He is also predeceased by his sister, Brenda Skinner.
At the time of his passing, he was surrounded by his wife, Delfina St. Clair; son, Sean St. Clair; daughters, Miranda Morris and Sofia St. Clair; son-in-law, Isaac Morris; sisters, Sheila Thompson, Sandra Wise, Gloria Beatty and Patricia Bowersox; as well as a number of nephews, nieces and in-laws.
Preston's family and friends called him "Peppy". He was the definition of Peppy – lively and high-spirited. Its a nickname that fit him perfectly. Over the past year and a half Peppy set out on a lifelong dream to start his own welding company, United Railing Systems. As always, he set his goals and exceeded them. Peppy cherished spending time with his family and friends. His family brought him so much pride and joy. He was very much a people-person and his laughter, intellect, and charisma impacted so many throughout his life. He will live in our hearts and memories forever. Gone but never forgotten.
Funeral services will be held at the LaPlata United Methodist Church (3 Port Tobacco Rd. LaPlata, MD 20646) on Wednesday, June 1, 2022. The viewing will begin at 12noon, followed by a service at 2pm. Everyone is invited to attend a gathering at the Church following the service to share memories and celebrate Peppy's life.
In lieu of flowers, the family requests that donations be made to the kind souls at the Waldorf EMS Station 3 at https://www.waldorfvfd.com/support/.