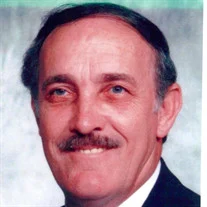 Beloved husband, brother, father, grandfather Howard D. Walker, 83, of Leonardtown, Maryland, passed away on Monday, May 2, 2022 at the Charlotte Hall Veterans Home in Charlotte Hall, Maryland.

Mr. Walker was preceded in death by his parents Elmer A. Walker and Vivian (Stewart) Walker along with his sister Charlotte Francis, brother Elmer A. Walker Jr., and daughter Cynthia Early. Mr. Walker is survived by his wife of 58 years Ann (Delaney) Walker and sons Richard Walker and Robert Walker, and brother Roy L. Walker. Mr. Walker has four grandchildren Megan Walker, Aylish Morrison, SPEC Andy Walker USA, and Grace Early and a great grandson Jason Morrison.

A visitation will be held on Monday May 9, 2022 from 10:30 am - 11:30 am followed by a memorial service at 12 noon at Cobb Island Baptist Church, 17608 Cobb Island Road, Cobb Island, Maryland 20625.

Mr. Walker, is a United States Army veteran having served in the 82nd Airborne during the Vietnam War.

Mr. Walker will be interred at Cheltenham Veterans Cemetery at a later date.

Howard Walker cherished his colleagues at the College of Southern Maryland and his church family at Cobb Island Baptist Church.

Memorial contributions may be made to the Alzheimer's Association, P. O. Box 96011, Washington, DC 20090-6011.