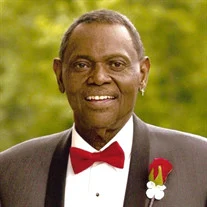 Edward Aaron "Ed" Lewis, 72, of Waldorf, Maryland, passed away on Wednesday, April 20, 2022 at the University of Maryland Charles Regional Medical Center in La Plata.

Born on September 12, 1949 in Charlottesville, Virginia, he was the son of the late Herman Lewis and Dorothy Lewis. Ed served in the U. S. Army during Vietnam until he was Honorably Discharged in 1971. He worked for Amtrak until he retired, then started working on a charter bus as a driver. Ed loved the Lord, his wife, family, and friends, camping, music, playing cards, lights, fishing, swimming in the pool and his man cave. He was a Mason.

In addition to his parents, Herman and Dorothy Lewis, Ed was preceded in death by his stepson Carvel Swann; brother Nathan Lewis; father-in-law Thomas Proctor.

He is survived by his wife Anna Lewis; daughter Lanika Phillips (Justin Phillips); sister Theresa Lewis; brothers Dennis Lewis, Danny Lewis (Gail Lewis); mother-in-law Anna Proctor.

A visitation for Ed will be on Tuesday, May 17, 2022 from 10AM until time of service at 11AM at New Life Dome Church, 9690 Shepherds Creek Place, La Plata, Maryland 20646. Pallbearers are Louis Watts, Brandon Proctor, Siggy Herrmann, Justin Phillips, Garbriel Adams, and Eric Brown. Honorary Pallbearers are Dennis Lewis and Dwight McKinnon.

Interment to follow at Cheltenham Veterans Cemetery.

Memorial contributions may be made to American Cancer Society, P. O. Box 22718, Oklahoma City, OK 73123-1718.