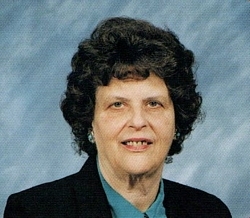 Gail Marie Dove, 78 of Lusby, Md. peacefully passed away on April 9, 2022 at her residence with her son by her side.

Born September 5, 1943 in Prince Frederick, Md., she was the daughter of the late Elbert Ireland and Ella Marie (Edwards) Ireland.

Gail was a life long resident of Calvert County. She graduated from Calvert High School in 1961 and was a secretary/store clerk. Gail endured many health problems in her life, but her strength, perseverance, and ability to still find joy, love, and caring for others everyday was an inspiration. Her life was blessed with an organ transplant in 1996 and she enjoyed twenty six years afterwards. She encouraged everyone to donate their organs. Gail had a huge heart and loved people and children.

Gail is survived by her son, Kevin Dove of Lusby, Md.

Gail's final resting place will be in Olivet United Methodist Church Cemetery. Memorial contributions may be made to the American Liver Foundation, P.O. Box 299, West Orange, NJ 07052, the National Kidney Foundation, 30 East 33rd Street, New York, NY 10016 or Olivet United Methodist Church, 13575 Olivet Road, Lusby, Md. 20657.

Condolences to the family may be made at www.rauschfuneralhomes.com.