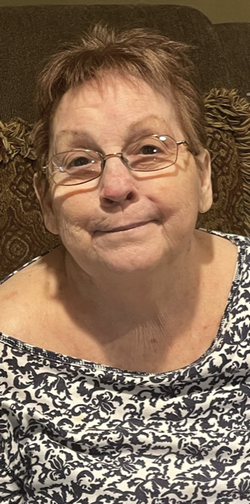 Barbara Ann "Nana" Long, 83 of Lusby, Md., passed away on April 25, 2022 at her residence.

Born November 6, 1938 in Olivet, Md., she was the daughter of the late Louis Alexander Barrett and Mary Estelle (Thomas) Barrett.

Barbara was a life long resident of Calvert County and a homemaker. She married the late Leonard Edward Long on November 13, 1954 at Middleham Chapel, Lusby, Md. Barbara was a member of the Solomons VRSFD Ladies Auxiliary. She enjoyed knitting, making rolls, playing slots, and making Christmas stockings for the family.

Barbara is survived by her children, Dinah "Lynn" Long Crush (Jerry) and Sandra Long of Lusby, Md., and Annie Nelson, and Penny Long of NC; son, Christopher Leonard Long (Happy) of St. Leonard, Md.; son-in-law, Danny Sutphin of Prince Frederick, Md.; nine grandchildren; thirty great-grandchildren; two great-great grandchildren; brother, Allen Barrett (Theresa) of FL; and sister-in-law, Mary Lou Hiortdahl of La Plata, Md. She was preceded in death on July 11, 1990 by her husband, Leonard Edward Long, her daughter Pam Moses and great-granddaughter, Skyler Moses.

A memorial service will be held on Friday, April 29, 2022 at 11:00 a.m. at the Solomons Volunteer Rescue Squad and Fire Department, Solomons, Md. Refreshments will follow in the main hall. Serving as pallbearers will be Barbara's grandchildren and great-grandchildren.

Memorial contributions may be made to the Solomons Volunteer Rescue Squad and Fire Department, 13150 H.G. Trueman Road, Solomons, Md. 20688. Condolences to the family may be made at www.rauschfuneralhomes.com.