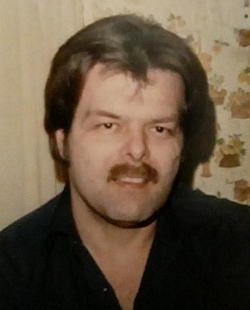 Robert (Bob) Edward Stamp Sr., 73, of Waldorf, Maryland, passed away at his home on April 23, 2022.

Born June 20,1948, in Washington, D.C. to the late George Edward, and Helen Stamp. He grew up and attended school in Prince George's County, Maryland and graduated from Suitland Senior High in 1966.

He was the Father of two children, Laura M Stamp, and Robert E Stamp II and Stepfather to Rodney Self. He Had 2 Grandchildren and 1 Great Grandchild.

Bob served in the United States Army during the Vietnam War, stationed in Germany, while his older brother George served in Viet Nam. He was employed by the National Institute of Health in a supervisory position. Bob was skilled in carpentry, electrical and anything mechanical. He was able to tackle just about any job that he put his mind to. After retiring, he was self-employed as a mechanic with small engines.

Bob was preceded in death by his loving parents, George E and Helen Stamp, his beloved brothers, George and Lindy Stamp and brother-in-law Dennis Kiley. He is survived by his former wife, Rosetta, his children, Laura and Robert Stamp II, stepson, Rodney Self, his grandchildren JJ and Kristina Lovitt and great grandchild Tristan, siblings Brenda Kiley, Eddie Stamp, and Susan Stamp Anderson, along with many much-loved nieces and nephews.