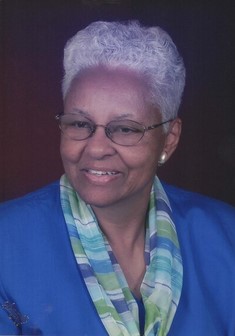 Juanita Agnes Thompson Johnson was the oldest of six children born to the late Sidney Thompson and Cecelia Gray Thompson in Chaptico, MD on June 15, 1930. She departed this life on April 17, 2022.

She accepted Christ at an early age and joined St. Mary Star of the Sea Church. She attended elementary public schools in St. Mary's and Charles counties. She graduated from Pomonkey High School in 1946. She graduated from Bowie State, now Bowie State University, with a Bachelor of Science in Elementary Education. She completed graduate work at New York University and received an Advanced Professional Certificate (APC) from the University of Maryland. She began her career as a second-grade teacher at Pomonkey Elementary, now J.C. Parks, and she retired as a fifth-grade teacher from Indian Head Elementary in 1983.

She enjoyed reading, watching game shows and soap operas, completing puzzles, playing bingo, bowling, and visiting casinos. She had a desire to see the world, traveling extensively throughout the United States and abroad. She fulfilled her bucket list of visiting all 50 states. She enjoyed spending time with family and friends. Juanita enjoyed her life to the fullest, and often said, this world did not owe her anything.

Her greatest accomplishment was raising four children and living to see them have very successful careers. Her wish was for them to always be there for each other with loyalty, support, and love. The greatest legacy of her career was to see the accomplishments of her students.

In addition to her parents, she was preceded in death by her husband, Roy, and brothers, Royal and William.

She leaves to cherish her memories, children Royace (Nathaniel), Vera Michelle (Ken), Kyle (Rachel), and Dana (Howard); grandchildren Jamal, Jaren (Elissabeth), Olivia, Wynafred, and Hana; great-granddaughter Alayah; sisters Gladys (Calvin-deceased), Phyllis, and Terricida (Francis); special sister-in-law, Helen, and a host of relatives and friends.

Juanita's homegoing celebration will include a viewing on Monday, April 25th from 6-8pm at Thornton Funeral Home, 3439 Livingston Road in Indian Head, MD. The funeral will be on Tuesday, April 26th and include a viewing at 10am and the Mass at 11am at St. Mary Star of the Sea Catholic Church, 30 Mattingly Ave in Indian Head, MD. Interment, St. Charles Cemetery, Glymont, MD.

In lieu of flowers, contributions on behalf of Juanita Johnson can be sent to the Pomonkey High School Alumni Association, P.O. Box 192, Bryans Road, MD 20616.