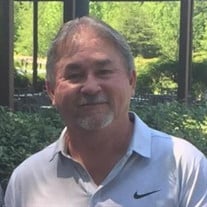 MSgt (Ret) Derrick (Rick) Kapuni'ai O'Sullivan, 59, of Waldorf, Maryland, passed away on April 18, 2022 at his home, surrounded by his loving family.

Born on February 5, 1963 in Honolulu, Hawaii, he was the son of the late Charlene Kalanikauleleiwi Sook Kee O'Sullivan. Growing up, Rick enjoyed softball, boxing, and surfing before leaving the Island of O'ahu to enlist in the Air Force at age 19. While stationed at Nellis AFB, Nevada in 1983, Rick met and married Lianne Kaleinani Arick. Throughout his 24 years of proudly serving his country, Rick's duty stations included Castle AFB, California; Decimomannu AB, Italy; F. E. Warren AFB, Wyoming; Osan AB, South Korea; Eskan Village, Saudi Arabia; and Joint Base Andrews, Maryland.

As he rose through the military ranks, Rick's greatest pleasure as an NCO was the opportunity to take young airmen under his wing and to help these airmen grow into outstanding NCOs, some even achieving the rank of CSMGT. Rick was passionate when it came to helping young men and women achieve their dreams. He spent countless hours listening and advising his troops. He coached numerous youth and adult teams in a variety of sports, but his favorite team sport was volleyball. He was an excellent volleyball player in his own right, first as outside hitter and later as a setter with "clean" hands.

As much as he was dedicated to the Air Force, Rick's greatest pride was seeing his daughter, Nicole Kalehuamakanoe O'Sullivan grow into the beautiful woman she is today. Although his physical body is no longer with us, his presence will be felt at his daughter's upcoming wedding to her fiancé, Bodey Flemming.

In addition to his wife and daughter, Rick is survived by his sisters Foga Dunn and spouse James; Leilani Bennett, Malama Sarah Padua and spouse Enrique; brothers Steven Rico Rains and Fiamalu Leoso, Jr.; and step-brothers Taimi Toeaina and Sepi Toeaina. Rick is predeceased by his sisters Rosemary Hendricks and Elizabeth Leoso.

A celebration of life will be held on Monday, April 25, 2022 from 10AM until 11AM at Raymond Funeral Service, P.A., 5635 Washington Avenue, La Plata, Maryland 20646. Interment will take place on the Island of O'ahu, Hawaii at a later date.

In lieu of flowers, memorial contributions may be made to Hospice of Charles County, 2505 Davis Road, Waldorf, MD 20603.