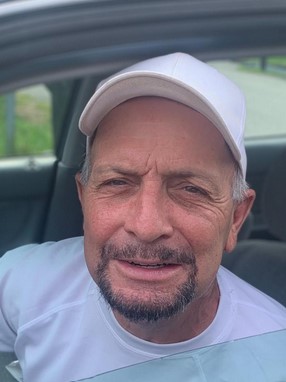 Lewis Sidney Yerby, Jr. of Chesapeake Beach passed away April 11, 2022. He was born October 19, 1957 in Cheverly, MD to Mary Anna (Calavetinos) and Lewis Sidney Yerby, Sr.

Lewis was raised in Edmonson and moved to Florida, where he lived throughout his teenage years. He eventually moved back to Maryland and had called Calvert County his home for over twenty years. He loved living near the water in Chesapeake Beach, visiting family on the Eastern Shore, and fishing in the Chesapeake Bay. Family and friends knew Lewis for his quirky personality, his sense of humor, and his kindness.

He is survived by sisters Patricia Ann Yerby of Palm Coast, FL, Brenda Jean Yerby of Albright, WV, brothers Ronald Lewis Yerby and his wife Jeanie of Flagler Beach, FL, and Richard Alan Yerby of Dunkirk, MD, as well as many other relatives and friends. Lewis was preceded in death by his parents, and brother Larry Mullis.