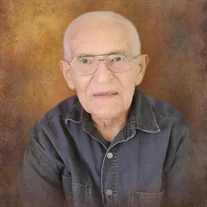 Walter Josef Groeger, Physicist, 93, of La Plata, MD, died on April 1, 2022 at the Charles County Hospice House.
Walter was born on November 17, 1928 in Karlsbad, Czechoslovakia to the late Anna (Polz) and Hans Josef Groeger.
As a youth, Walter survived the chaos and trauma of the second world war in Karlsbad, Czechoslovakia, (including one year of forced labor under the Russians), from where he traveled to Germany as a refugee. There, his university education was a turning point, several of his professors becoming a very important part of his, then and future life, still speaking of them on his deathbed. He gained a vast knowledge which impressed everyone he met, always being willing to share it and a miriad of war stories. Physics and mathematics were his life and he accumulated a vast scientific library, still browsing in his favorites during his illness. His long-held dream of coming to the United States was realized in 1960 when he commenced working at Dahlgren Naval Base, being part of the "European Brain Drain" at the time. He was a lifetime member of the American Rifle Association and the American Radio League. Being a radio amateur was a lifelong passion and he was immensely proud of his Extra Class License. He used low power and made contacts around the world using only a Morse code key. Walter's biggest joy, however, was his family, every success and accomplishment of each child or grandchild being a source of pride. Walter developed a real affinity for cats becoming a cat rescuer, as well as owner of some beloved felines.
A memorial gathering will be held on Wednesday, April 13, 2022, from 6 – 8 PM at Raymond Funeral Service, 5635 Washington Avenue, La Plata, MD 20646. A private burial will take place at a later date.
In lieu of flowers memorial contributions are asked to the Humane Society of Charles County, P.O. Box 1015, Waldorf, MD 20604.