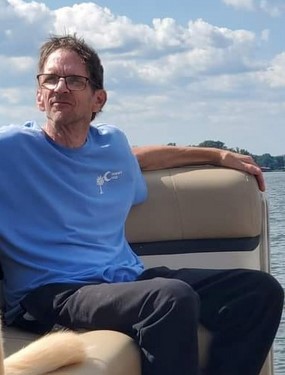 James Edward Stowell Jr, (Jimmy), age 58, passed away peacefully at his home in Chesapeake Beach, Maryland on April 3, 2022.

He was predeceased by his father, James Edward Stowell, his mother, Patricia Ann Stowell, his wife Lauri Ann Stowell, and brother Bobby.

He is survived by his son, James Edward Stowell III, his granddaughter Charlotte Ann, his sisters Deborah, Becky and Sherry and brother John, along with a multitude of nieces, nephews, cousins, aunts and uncles.

Jimmy was originally a long-time resident in the Shadyside/Deale area of Maryland. He loved the Chesapeake Bay, cats, music, the Dallas Cowboys, the Washington Nationals and NASCAR.

A special thank you to Nancy Rodda for the long-term care and friendship she provided Jimmy over the past 14 years.