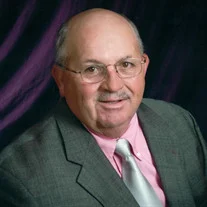 James "Bill" William Rollins, 74, passed away in the hospital on Sunday, March 27th, 2022 with his daughter holding his hand and his life partner by his side. He was born March 9th, 1948, to the late Jim and Anna (Thompson) Rollins in La Plata, Maryland and was preceded in death by two wives: Karen Ruth and Diana Lynn.

Survivors include his daughter Heather and husband Tony of Sperryville, VA; a son Michael and wife Kelly of Mineral, VA; 6 special grandchildren, Ryan (of Heather and Tony), Kyle, Ashleigh, Tanner, Marcus, and Michael II (Michael and Kelly); two brothers; Phillip of Woodstock, Md. and David of Atlanta, GA; and one sister, Brenda of Charlotte Hall, Md.

He is survived by his loving and special life companion, Bonnie Martin Hill of Carolina Shores, NC; as well as many nieces and nephews, family and friends.

Bill enjoyed golfing, spending time with family and friends, and sweet potatoes.

A time of gathering will be held on April 5th 2022 at Raymond Funeral services 2pm-4pm and 6pm-8pm with prayer services at 7pm. Burial will be the following day at United Methodist Church.