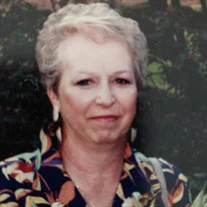 Vera Patricia Robey, age 80, of La Plata, Maryland, passed away on March 25, 2022.
She was born on September 9, 1941, in La Plata, Maryland. She was daughter of the late James Herman Bowie and the late Dorothy Loretta Milstead Bowie. In addition to her parents, Patricia was preceded in death by her husband Wayne Philip Robey; her son-in-law, Herb Meadows; and grandson, Nicholas Robey.
Patricia is survived by her two sons, Michael P. Robey and James W. Robey and wife Katherine; one daughter, Stephanie R. Meadows; four grandchildren, Aaron Robey, Allison Vock, Casey Meadows, and Carlee Meadows; and three great-grandchildren, Saeryn Robey, Avalon Robey, and Parker Vock.
Funeral services will be private. Condolences and memories may be shared with the family through the online guest book available on our website.