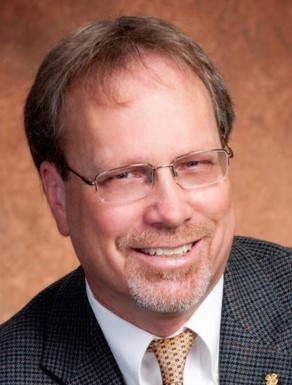 George Timothy Dyson, "Tim" age 67, passed away in the early morning on Monday, March 21, 2022, at his home in Ironsides, MD. Born September 8, 1954, he was the second child of Ruby Irene Dyson and George Conrad Dyson, Jr. and spent nearly all of his life living and working on Poplar Springs Farm.

Tim spent his childhood working and playing in the family's tobacco fields and eventually built his own home and family on the same farm. In his adolescence, Tim graduated from Henry E. Lackey High School in 1972 and spent time as a volunteer EMT with the Ironsides rescue squad. He continued his education at the Charles County Community College, where he played tennis and soccer, before attending the University of Maryland. He graduated with a degree in Agriculture Education and began work with the University of Maryland Extension as a 4-H educator.

While working in Extension, Tim met his wife, Karol, and they married in 1984. In the mid-'80s, Tim made a career change to become a realtor. He began his career with Long & Foster rising to area manager for Southern Maryland. Never one to stop moving forward, Tim started a branch of Realty Executives and worked with Quality Built Homes for over 20 years. In the 2000's he joined the RE/MAX 100 team and continued his close relationship with Quality. Throughout his career, Tim helped hundreds of families take milestone steps in homeownership.

In his free time, Tim loved supporting future generations through a wide variety of activities. He was known to many as "Coach," spending Thursday summer evenings guiding the Charles County livestock judging team from 1984 to 2014 and countless days on the sidelines of soccer games as both "coach" and "dad." Tim also spent many weekends cheering on and trailering his daughters to horse shows. Perhaps due to the influence of his wife and daughters, in 2009 he finally purchased his first horse for himself, Duke. Tim found peace spending time on the trails with Duke, his family, and friends. His passion for trail riding led him to join the Southern Maryland Trail Riders Association, of which he became President.

Somehow Tim still found time for other passions. He enjoyed his time as a member of the Thomas Stone chapter of the Sons of the American Revolution which allowed him to simultaneously connect with his father and history and even served as Secretary and President. He had a love for reading, especially history and mystery, he never missed a new episode of Gilmore Girls, and could always be found watching a Hallmark Christmas movie during the holidays. On the farm, he tended to the daily requirements, which could have been a full-time job, and spent countless hours building new barns and fences, with his children's help. Every hobby he engaged in was somehow linked to his family and the farm.

Tim is survived by many who loved him deeply, his wife, Karol; his four children, Rachel Darnes and husband Jon, Laura Green and husband Kevin, Wesley Dyson and wife Tricia, and Courtney Dyson; his grandchildren, Delaney, Cole, Maren, Josephine, and Logan; his mother, Ruby; his sister, Paula Wayland; his brother Michael Dyson and husband Robert Abell; and numerous others who loved him.

A memorial service will be held on Friday, April 1, 2022, at Arehart-Echols Funeral Home, 211 St. Mary's Avenue, La Plata, MD from 11:00 am -1:00 pm, followed by a lunch in celebration of his life and love for all who knew him at one of his favorite restaurants.

In lieu of flowers, donations may be made in Tim's honor to Maryland Therapeutic Riding, the Maryland 4-H Foundation, or Taking Control of Your Diabetes. The family will also be sponsoring an SMYO youth soccer team in Tim's name, if you would like to contribute, please let the family know directly.