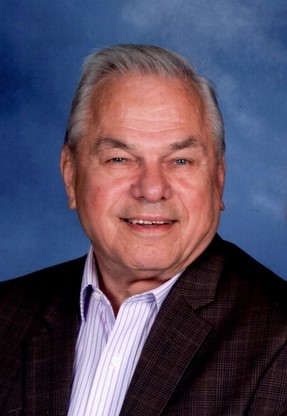 Thomas Edward "Tom" Endrusick, 81 of Lusby MD, formerly of Laurel, MD and Wyoming, PA, passed away suddenly on March 16, 2022 at his home in Lusby, MD. He was born on August 3, 1940 in Pittston, PA to the late Agnes Machulsky Endrusick and John Endrusick. He was the loving husband to Rita Shura Endrusick whom he married on August 22, 1964 in Exeter, PA.

Tom graduated from Wyoming Memorial High School in 1958 and went on to attend Kings College, Wilkes-Barre, PA. He joined the Air Force in 1961, was stationed overseas in Korea for a time, and was honorably discharged in 1965. Tom began his career at the State University of New York, Binghamton, NY where he was the Registrar and retired in 2003 from Baltimore City Community College where he was the Director of the Computer Center. He and his wife moved to Calvert County in 2011 from Laurel, MD and he was a member of the American Legion, enjoyed playing pool, and loved water sports.

Tom is survived by his wife, Rita Endrusick of Lusby, MD; sons, Raymond Endrusick (Kathy) of Churchton, MD, Gary Endrusick (Michelle) of Savannah, GA, and Thomas Endrusick of Smithfield, VA; brother, John Endrusick of Exeter, PA; ten grandchildren and one great-grandchild.

The family will receive friends on Saturday, March 26, 2022 from 10 – 11 am in Our Lady Star of the Sea Catholic Church, Solomons, MD. A Mass of Christian Burial will be offered at 11:00 am with Fr. Ken Gill officiating. Interment will be held at a later date in Pennsylvania.